Security Systems and their benefits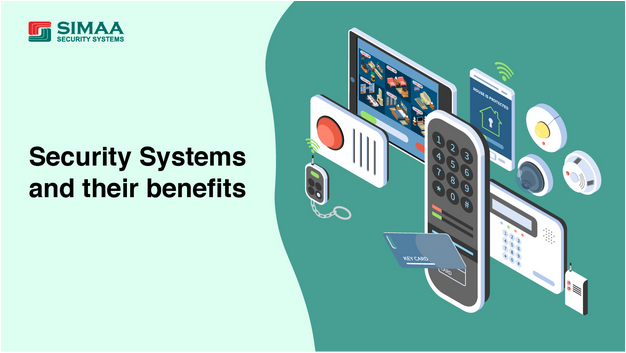 Security systems are designed to provide protection against a wide range of security threats, including theft, burglary, vandalism, and other criminal activities. Here are some of the benefits of using security systems:
Protection: Security systems help to protect your home, business, or property against theft, break-ins, and other criminal activities. They act as a deterrent, and in the event of an intrusion, the system will immediately alert the authorities or a security company, providing you with peace of mind.
Surveillance: Security cameras provide continuous monitoring of your property, allowing you to keep an eye on what's happening even when you're not there. With technological advancements, you can now monitor your security cameras from your phone, tablet, or computer.
Insurance benefits: Having a security system installed in your home or business may result in lower insurance premiums, as many insurance companies offer discounts for having a security system.
Remote access: Modern security systems allow you to remotely control and access your security system from anywhere, giving you greater control and peace of mind.
Reduced crime: By providing protection and surveillance, security systems can help to reduce crime in your area, making it a safer place for you and your community.
Overall, security systems provide a wide range of benefits, including protection, surveillance, fire protection, insurance benefits, remote access, and reduced crime. In case you want to know more about security systems or want to purchase or install any type of security system you can reach out to our security system experts. We have more than 20+ years of experience in this field. Reach out to us at [email protected] to know more.
MORE ABOUT SIMAA SECURITY SYSTEMS
SIMAA Security Systems provide customers with State-of-the-Art Security and ELV System Solutions. Since 2003, SIMAA has provided diversified Solutions to Projects, Fit-outs, Refurbishments, and the Service industry.
Being a SIRA and TRA Approved company, ISO-9001, and OHSAS-18001 certifications reflect a commitment to maintaining high standards in all aspects of the business ensuring quality products, services, and happy customers.
"As we step into 2023, we endeavor to improve our market presence by providing a Comprehensive portfolio of Security, Life Safety, Automation, Audio-visual, Power, Telecom Network Products, and Services to the Construction industry. As a System Integrator of repute, Simaa would like to add to its impressive reference the small, medium, and large projects successfully executed and handed over in the last 20 years. Our USP is our flexibility with brands and catering to even small fit-outs efficiently and effectively". Says Mohammed Shakeel, General Manager, SIMAA Security Systems.